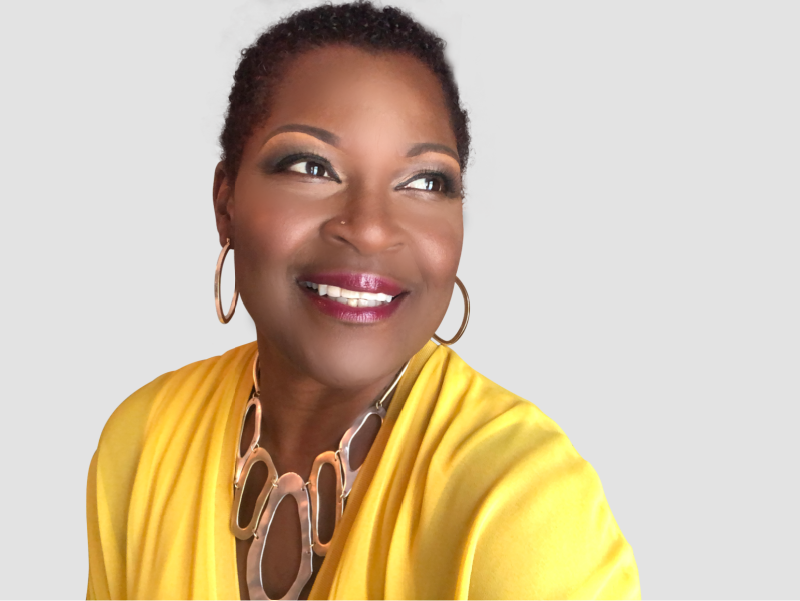 Sistah Soldier's a creative anomaly who transitioned from the Army. After a traumatic injury, I discovered I AM meant for more than serving in the military as an HR Manager, and Recruiter. My mission is to iNSPIRE other anomalies to understand who they are, activate their strengths, and use their intuition. I teach methodologies, strategies, and practices to help them fulfill their God-given visions and dreams intuitively.
I use media and creative arts to highlight their work and promote their voice to the world. Yep, that's me! I'm the mentor who wants you to get aligned with your divine purpose. So, if you're ready to stop riding the discouragement train, find one of my programs with the best distinction that will work for you, get registered, and let's change the trajectory of your career, financial future, and legacy.
*SHE VET™ University education and training services are provided under the trademark of SHE VET™, iNC.
April Joy Wennerberg, PMP MBA – April is past president and founder of Project Masters Inc, Office Space Your Way LLC and is an accomplished Project Management Professional (PMP) with over 28 years of experience in the areas of project and program management. April is a talented speaker in the areas of project, program management, time management, communication, managing teams, starting/running a small business. 
April has developed processes and procedures to set-up project management offices (PMO). She has analyzed and recommended project management software tools, which work the best for the types of projects managed. She has trained and mentored project managers on how to use the processes, procedures and software tools, which Project Masters has helped implement.
She has extensive consultative experience in project management consulting, training, organizational development, facilitation, and auditing. She consults with senior management professionals regarding the design, implementation, training, and reengineering of projects within organizations. 

The Future of Work
The New York Times notes "Career mobility is now the value proposition that matters for companies"
-Rachel Carlson
Many employers have chosen to let employees work from home permanently. However, there's a trade-off. Employers are looking for remote workers who can develop their business, lead teams, and manage projects from a virtual perspective. In the Basics of Project Management for Product and Content Management. You'll discover how to strategically place yourself in the market to secure a future career in the remote working world.
Check your inbox to confirm your subscription